Tom's construction has completed a variety of unique projects each in close collaboration with the client. Please contact us so we can discuss your future building requirements and provide you with a competitive estimate.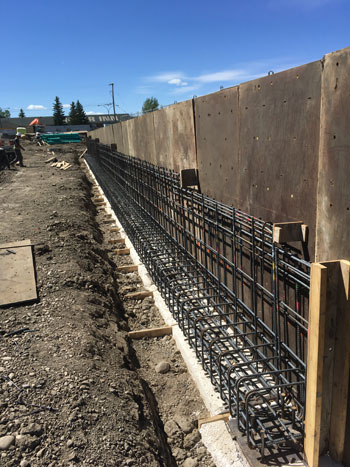 Retaining Wall Fort St. John RCMP Detachment Summer 2021
Tom's Construction was contracted to build retaining walls during the construction of the new RCMP detachment in Fort St. John.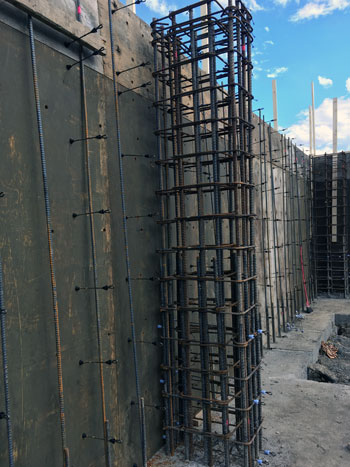 BC Hydro Fort Nelson
BC Hydro truck storage building in Fort Nelson was originally designed with concrete piles and grade beam but due to existing ground conditions the decision was made to go with large spread footings with a three metre high foundation wall to carry the building.
BC Housing Dawson Creek
Tom's construction was hired to replace the curb and gutter as part of a project for BC housing in Dawson Creek.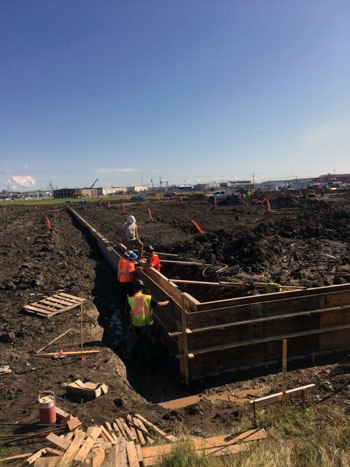 Foundation Work Canadian Tire
Tom's Construction was contracted to do all the foundation work for the new Canadian Tire store project which is a large building of approximately 150,000 sq ft.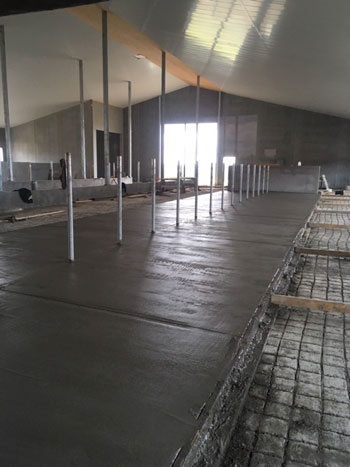 Inside Concrete Work Large Dairy Barn
Tom's Construction was contracted to do all the inside concrete work in a new dairy barn facility for a large dairy operation in the South Peace.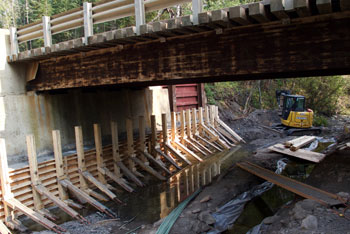 Concrete Bridge Support Repair Mile 95 Road
This bridge footing repair project north of Fort St. John was required because the creek altered course and undermined the bridge support foundation. The creek had to be diverted to facilitate the work. Client: Yellowhead Road and Bridge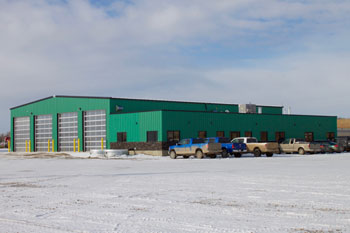 Goodlo Tank Truck Services
A 12,000 sq ft pre-engineered structure including a shop and office facility and featuring a 100 foot deluxe washbay and inspection/lube pit.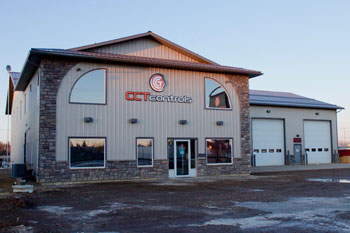 CCT Controls
A 12,000 sq ft wood frame building consisting of a large office complex and complimented with a functional shop and warehouse area.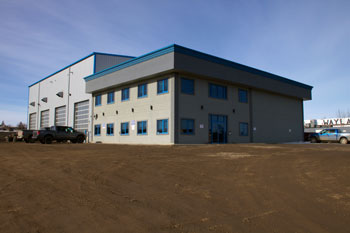 Great West Equipment – Volvo
A 15,000 sq ft pre-engineered building including and industrial shop and office complex. This is a specially purposed building with built-in bays to service large industrial equipment with a large span crane.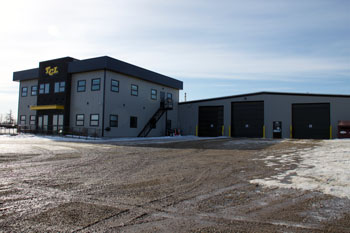 Trans Carrier Limited
2,500 sq ft stick frame 2 storey Office Complex addition built to accommodate TCL's growing requirements. The goal was to blend the office complex into the existing facility.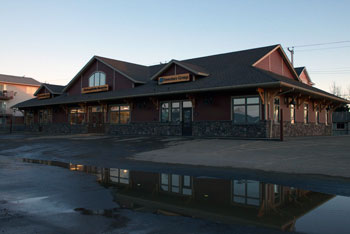 Unforgettable Memories
6,000 sq ft stick frame building, completely custom built to suit client's retail business. Special features are a wide open concept with high ceilings.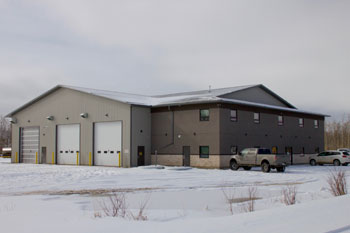 Fort St. John Water
14,000 sq ft stick framed shop and office facility is equipped with an inspection pit as well as drive thru washbay. The 5,000 sqft of deluxe office area adds to the range of operations of the building.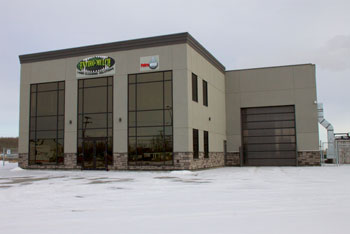 Enviromulch
15,000 sq ft pre-engineered/structural steel shop and office complex. This project boasts top notch mechanical bays and a full wash bay with full steel embeds for corked equipment use. The executive office area makes this a beauty of a facility.